Multi-Function Pet Dog Leash
FREE SHIPPING OVER $79
5% OFF OVER $59----CODE: A5
10% OFF OVER $99----CODE: A10
Description: 
Everything You Need for Dog Walking in 1 Leash!



The 5-in-1 Water Bottle Bowl Waste Bag Dog Leash isn't just a handy dog leash, it's also a water bottle, pet bowl, waste bag dispenser, and waste bag hook! 
Benefits:
5 dog walking essentials in one. No more having to carry around a ton of stuff every time you walk your furry friend. This smart device is a leash, waste bag dispenser, waste bag hook, water bottle, and bowl in one!


Keep your dog hydrated on walks. Dogs often don't get as much hydration as they need on walks, which might lead to a variety of diseases. This makes it easy to provide them with safe drinking water!
Designed for safety. Both the water bottle and the bowl are made of food-grade silicone rubber and plastic, making them safe for water and food ingestion without the threat of toxicity.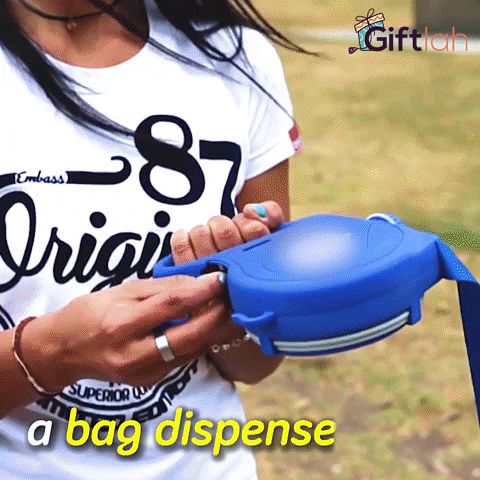 Built to last. Crafted out of durable materials with a safety catch constructed out of solid steel and a leash made of top-strength nylon. Sure to last you years!
How to use:
Leash: attach steel safety cash to your dog's collar and secure onto the leash handle.
Water bottle and bowl: pull off the built-in bowl from one side of the leash and fill with water from the built-in water bottle.
Waste bag dispenser and hook: Take out a waste bag from the built-in dispenser on the other side of the leash, located near the handle.  Scoop up your dog's waste with another utensil and hang the bag from the leash hook. Size: 23*17*5.5cm. Length: 120cm